Sumidagawara Stadium is a soccer-specific stadium located in East Tokyo,Japan and is the home of East Tokyo United.With a capacity of 21.000,It's one of the smallest stadiums in The League.The Skulls.led by Hata,occupy the southern end of the stadium.The stadium was built in 1990 and was also a venue in the 2002 FIFA World Cup when it came to Japan and South Korea.To most ETU fans,It is known as "The Red and Black Hell".It looks similar to Lockhart Stadium in Fort Lauderdale,Florida;The home of the Fort Lauderdale Strikers.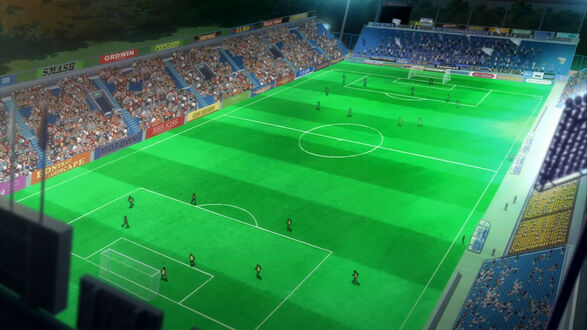 Ad blocker interference detected!
Wikia is a free-to-use site that makes money from advertising. We have a modified experience for viewers using ad blockers

Wikia is not accessible if you've made further modifications. Remove the custom ad blocker rule(s) and the page will load as expected.